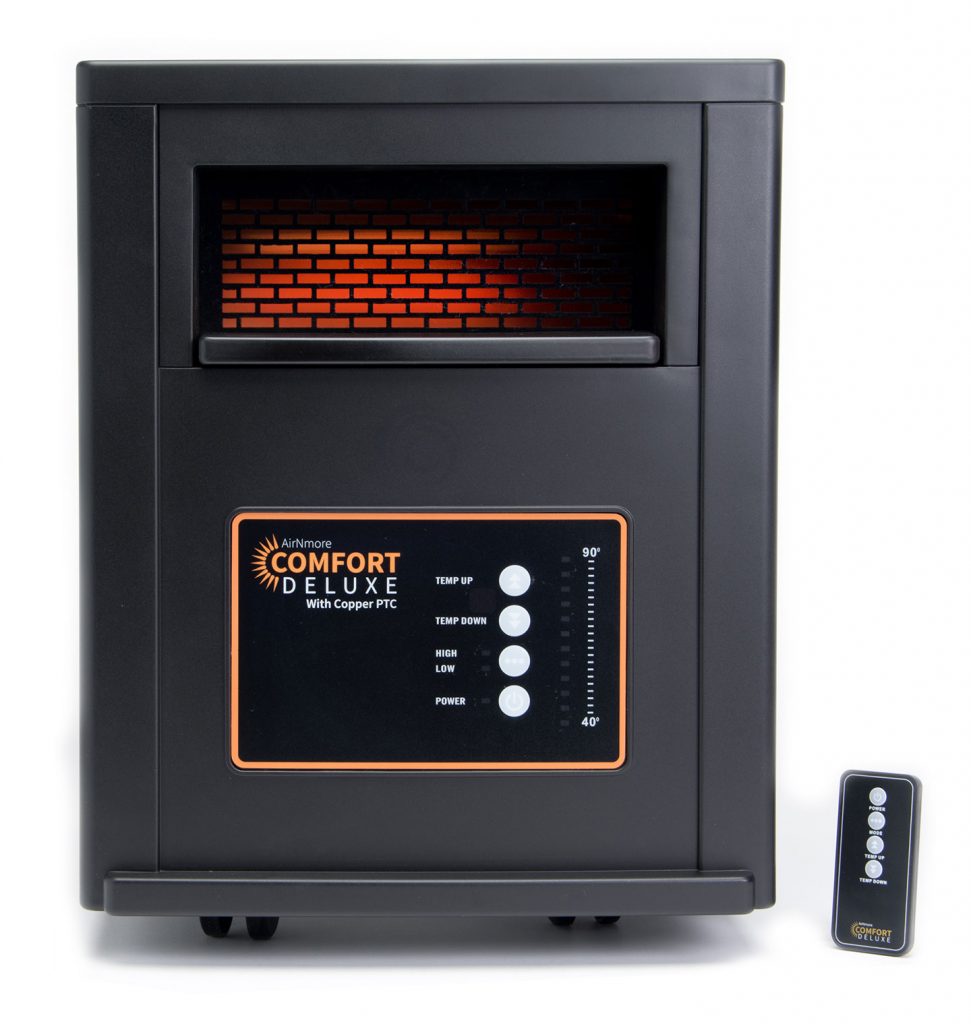 AirNmore has brought quality back to the heater
It's energy efficient for small or large rooms and best of all – it's safe and reliable.
More Copper: Over 4.5 sq. ft of copper provides penetrating heat and thus, holds heat longer than other heaters that utilize aluminum PTC.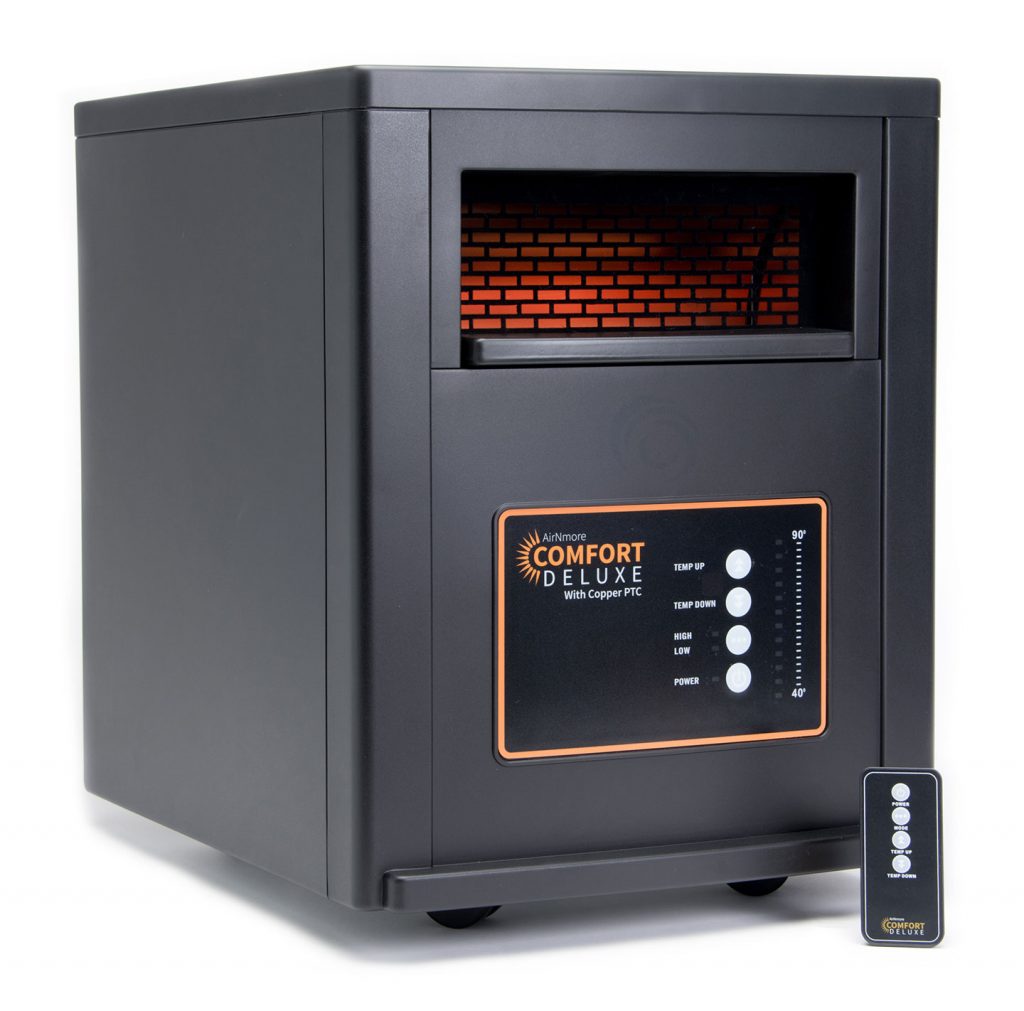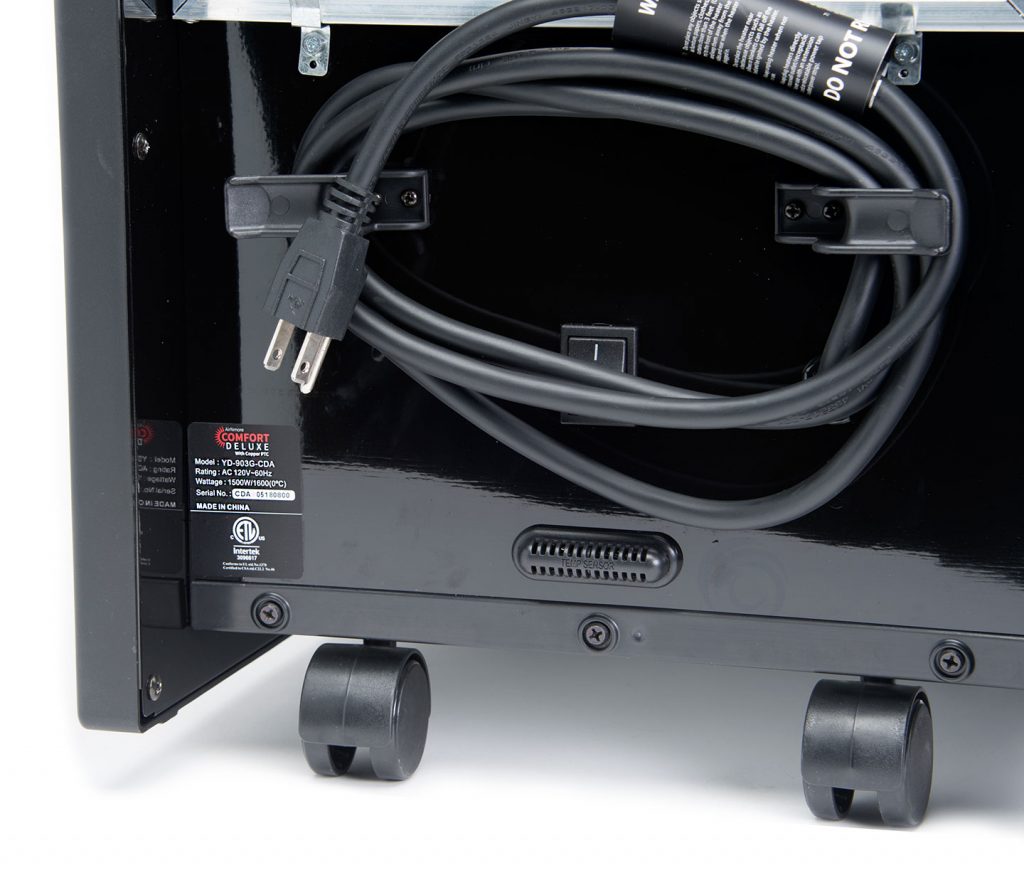 The ETL, Edison Testing Laboratories, Listed Mark is proof of product compliance to North American safety standards.

Cool to the Touch

No Heater Bulbs to Replace

Energy Efficient

Pet/Child Safe

2 year warranty
"I recently purchased the Comfort Deluxe space heater from AirNmore and I must tell you, it's worth every penny. I currently live in a 1100 sq. foot apartment with my fiancée. Personally, I'm "hot-blooded" and would prefer that the heat is turned off. I spent a lot of time in the second bedroom (which acts as my office) and it often gets very hot when the door is closed & the central heating is on. When my fiancée gets home from work, naturally, she wants to feel warm and comfortable while she spends time in the living room after a long day. The Comfort Deluxe delivers the perfect amount of warmth for her in the living room! And best of all, I remain comfortable while working in my office & we save money on our monthly heating bill. I highly recommend this space heater. 5 stars!"
Matthew C. 
Danbury, CT